Welcome to Grovertoo!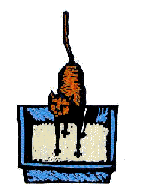 I would like to welcome you to my site! I'm a very handsome cat, my Mama tells me so! Here I am below, taking a quick bath!
I live with a really fine D*g, named Cotton. If you click on his name, you can visit him! Plus we have a few friends who have moved in to share this past year or so! Visit them Here!
Ooooo! Buck had a birthday right before Christmas! Come get a piece of cake and share the celebration!
While you are here though, please click Here, and get my friend Tik Tok's Terrific Chocolate Spice Cake Recipe!
All cat and dog lovers, please return soon!
Grover
Email Grover!
(New Email Address!)
This site designed and maintained by
Coyote Magic Graphics
Updated January 2, 2003